In order to study and implement the spirit of the 20th CPC National Congress, better implement the "double-carbon strategy" of the College, and promote the topic selection, research and innovative development of young teachers, Academician Zheng Ping of the Chinese Academy of Sciences had a discussion and exchange with young teachers of the College of Initiative in the conference room 602 of the Advanced Manufacturing Building on the morning of November 18. Vice President Zhang Hua, Dean Yang Qiguo, Associate Dean Li Ling and Yang Huinan attended the seminar. More than 20 young teachers from the School of Energy and Power Engineering participated in the activity. The seminar was hosted by Associate Dean Su Mingxu.
Prof. Yang Qiguo introduced the discipline construction, talent training and social services of the School of Energy and Power Engineering, especially the relevant achievements and development ideas of the discipline in the fields of energy, new energy and energy storage.
Young teachers Zhao Yugang, Yang Liang, Gao Ming, Fang Yidong, Zhou Qi, Jin Jiayi, Hao Liang and Wang Dongmin gave presentations to Prof. Zheng Ping on icing and deicing of large aircraft, hydrate phase change gas storage, hydrate nucleation, thermal management of new-energy vehicle batteries, on-line measurement of particle and flow field, efficient utilization of wind energy, simulation of fuel cell thermoelectric system and nanomedium transport in 3D printing, etc . Academician Zheng Ping gave detailed guidance on academic ideas, research topics, research features, future work priorities and expected results. He highly praised the work of young teachers and encouraged them to think and act boldly and live up to their youth.
Academician Zheng Ping, Vice President Zhang Hua and school leaders had warm discussions with them. They hoped that young teachers could face the international frontier and national strategy, learn the Spirit of the 20th National Congress of the Communist Party of China, actively participate in academic exchanges, strengthen interdisciplinary, broaden scientific research ideas, and do a good job in both teaching and research.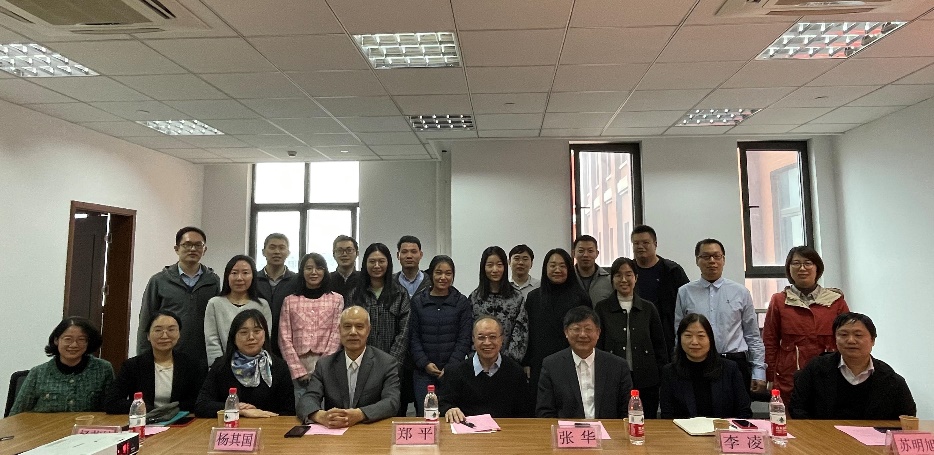 Group Photo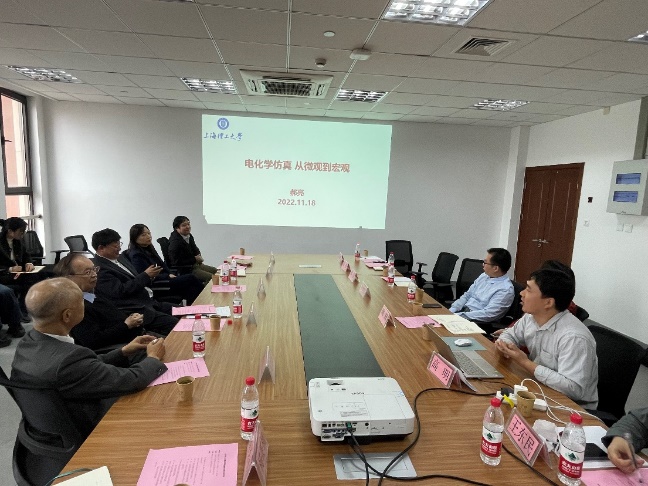 Discussion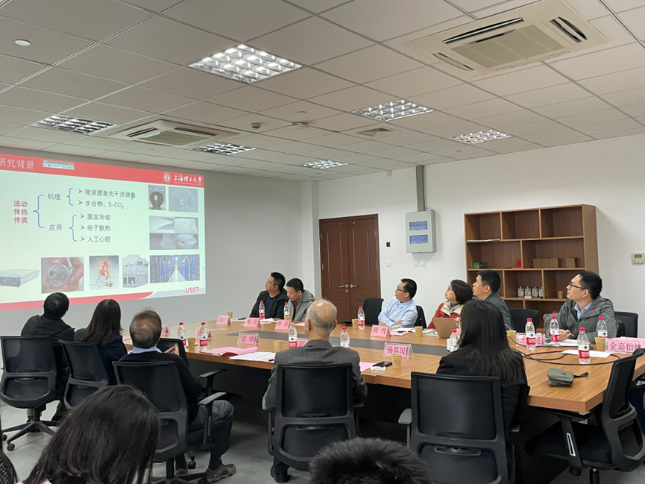 Discussion

Discussion